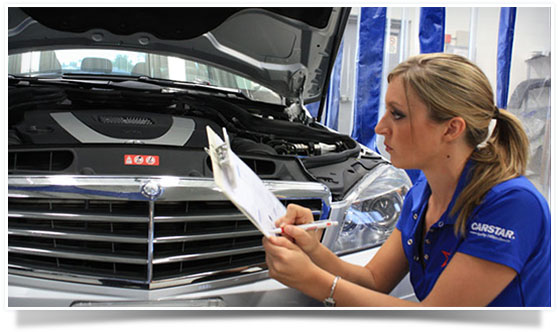 About Autobahn CARSTAR Barrie
Autobahn CARSTAR Barrie is a family owned and operated business. Since 1989, our focus has been specifically in the areas of reconstruction and repairing of accident-damaged vehicles. We at Autobahn Collision are committed to providing exceptional service to customers, our service providers, and the insurance community. Expertise and experience can make all the difference in the final outcome of correct, safe repairs and the overall insurance claims process.

Autobahn CARSTAR Barrie is an I-CAR gold status facility. We preserve our gold status by extensively training our technicians on the latest trends and repair methods. We are also committed to being an eco-friendly facility by reducing our ecological footprint and adopting an environmental responsibility as part of our code of ethics. We have taken measures such as waste recovery, recycling damaged products, reducing air emissions and converting to waterborne paints.
We understand that vehicles are becoming evermore complex in their construction, from crash zones to electronic components to high-strength steels. Therefore, in order to keep pace with these changes in vehicle reconstruction, we at Autobahn CARSTAR Barrie have built a state-of-the-art facility. Our new 20,000 square-foot facility is equipped with the best and latest innovations in manufacturer-approved equipment and communication tools.
At Autobahn CARSTAR Barrie, we strive to guarantee peace of mind to all parties by balancing the practices and procedures that govern the collision repair industry of today and in the future.