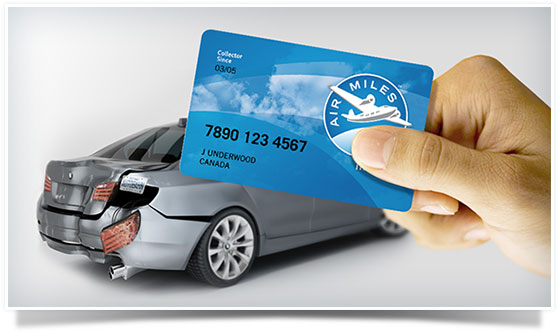 AIR MILES® reward miles
Are you an AIR MILES® collector? If you are, then you're in luck and will be one step closer to that vacation you've been waiting for.
Get your vehicle repaired at Autobahn CARSTAR Barrie where you will receive 75 AIR MILES® reward miles for collision or paint repairs that exceed $500. It's just our way of saying thank you for choosing us.
About AIR MILES® Reward Program
The AIR MILES® Reward Program is a great way to enjoy travel, leisure, entertainment and a wide variety of valuable merchandise.
With an AIR MILES® Collector Card, you can turn your everyday purchases such as gas and groceries into AIR MILES® reward miles for the things you really want, like dream vacations, home theatres to entertain the whole family or a relaxing evening at the movies.
Unlike other frequent shopper programs, AIR MILES® reward miles can be collected from all types of companies across Canada, and there are lots of rewards to choose from. Our list of over 100 sponsors and hundreds of rewards keeps growing all the time. You'll be redeeming your reward miles sooner than you think.
For more information, check out www.airmiles.ca.