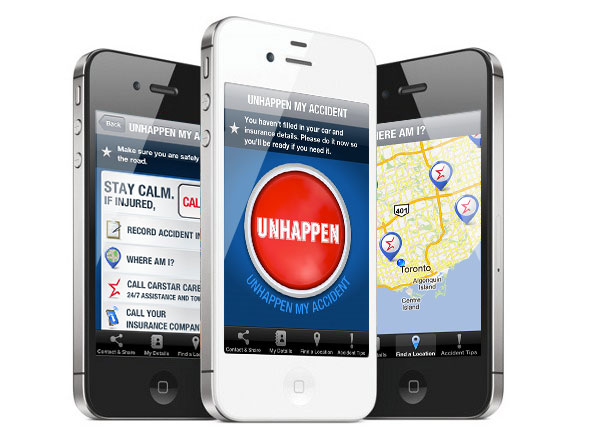 Unhappen Your Accident With Our New App
Hit the road totally prepared for bad drivers, stray sheep and whatever else might put you in harm's way. CARSTAR's Unhappen My Accident app lets you access everything you'll need after an accident – emergency services, insurance info, your exact location and even a 24/7 live expert to guide you through – with the push of a button. A donation will be made to Cystic Fibrosis Canada every time the app is downloaded.
Features:
* Access CARSTAR's 24-7 accident assistance with the push of a button.
* Over 400 CARSTAR locations across Canada and the U.S.
* Get directions to the nearest CARSTAR location.
* Works in Canada and the U.S.
* Over 50 insurance companies pre-programmed.
* Stores important details like emergency contact and insurance info.
* Includes tips about what to do if you've been in an accident.
* Stores the other driver's information.
* Stores pictures and details from the scene of the accident.


* Works with GPS to provide your exact location.
* Stores info for multiple vehicles.
* Share with your friends via Facebook, Twitter or email.