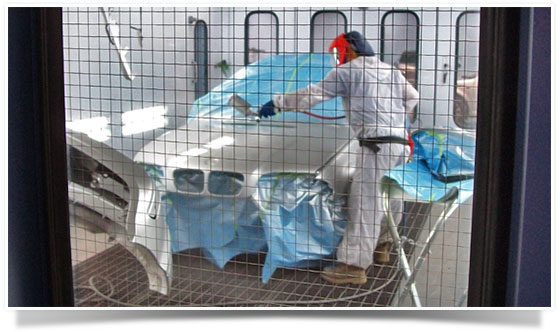 Careers
Transition from the classroom to the collision shop
Autobahn is always interested in talented individuals who are serious about joining the trade or who already are established and have the expertise to join our group. It's extremely important for new technicians to have a balanced education both in the classroom and at a collision repair facility for that hands-on experience.
It's a totally different world when deadlines and promises have to be met and kept. When the pressure is on, people tend to rush, which can lead to unsatisfactory work or accidents. This is why proper training and following systems and safety guidelines is extremely important at Autobahn.
Positions Available:
Job Title: Auto Technician - Collision Technician/Prep Technician

Job Description: Auto Technician with experience, Must have your OWN Tools!
Pay is negotiable dependent on experience. Clean DMV record is a PLUS.

Excellent Opportunity for exercising and developing your skills.
For consideration, please call us or send us your résumé today. Apply>>